Applies to Platform: UTM 5.0
Last Updated: 29th Sep 2020
This lesson show how to change the default antivirus engine settings for the various proxy services which utilize antivirus filtering.
Note
The default antivirus engine as of UTM release 5.2.0 is BitDefender and all previous settings will be changed to use this with the update. You can change the settings after the update by following the instructions below.
Warning
When you click Save on the antivirus settings, this will cause the relevant proxy services to restart which could cause a short disruption to users of those services so please advise before making the actual change.
Changing the Settings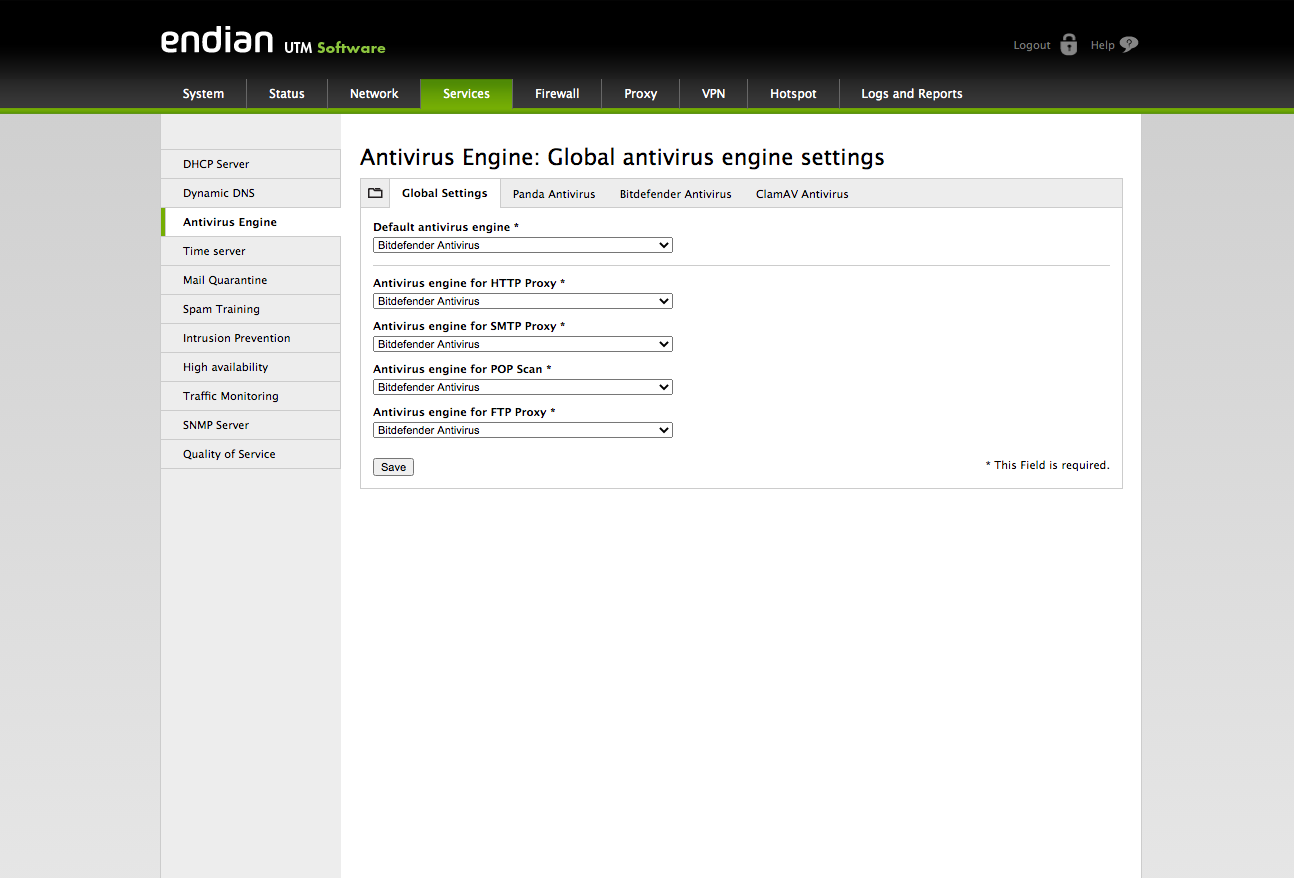 Go to Services > Antivirus Engine
You can change all the proxy services by changing the drop-down box labeled Default antivirus engine and select the engine you wish to use for all the services.
Alternatively, you can selectively change the individual settings for the various proxy services by clicking the drop-down for each service and selecting the engine you prefer.
Once all your changes are made, please see the warning below and then click on Save.